Sponsored Teams, Clubs and Events
Grassroots sports and leisure profiles sponsored through Gladiator Sports
Long Eaton Swimming Club
Gladiator Sports have now sponsored the swimming club's last 2 Open Days, for 2018 and 2019.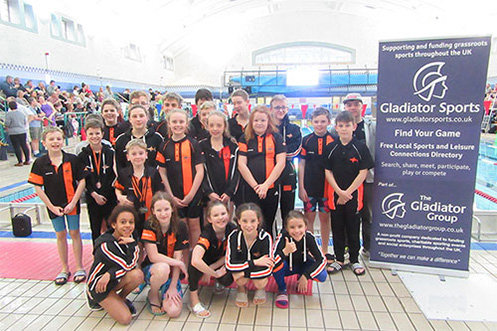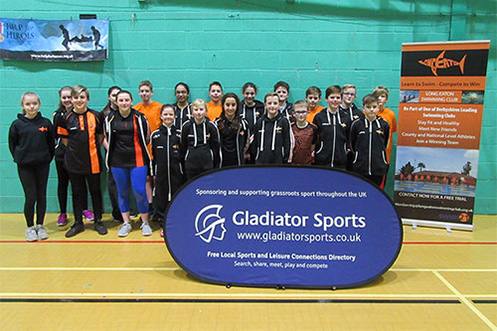 Ashbourne Bowls Club
Ashbourne Bowls Club is one of the best playing venues in the Midlands for both players and spectators and the complex has been adopted by "The Derbyshire Crown Green Bowling Association" as its headquarters. New members and novice bowlers are very welcome to experience all social and competitive bowling with a friendly welcome and assistance from existing members.
Club secretary Mick Salt said:"Ashbourne Bowls Club would like to say a big thank you to Gladiator Sports for their very generous sponsorship which has enabled us to buy much needed equipment including new benches for the enjoyment of our members and guests during the bowls season. Without the support of companies like The Gladiator Group, who allocate every penny they make to sponsoring grassroots sports throughout the UK, clubs like ours would struggle to provide all the necessary equipment that we require to run the club."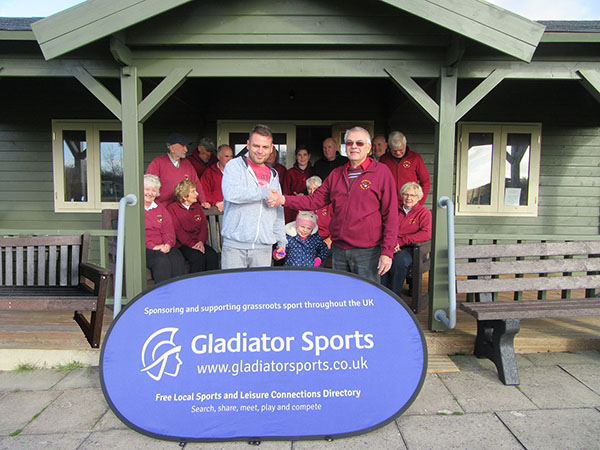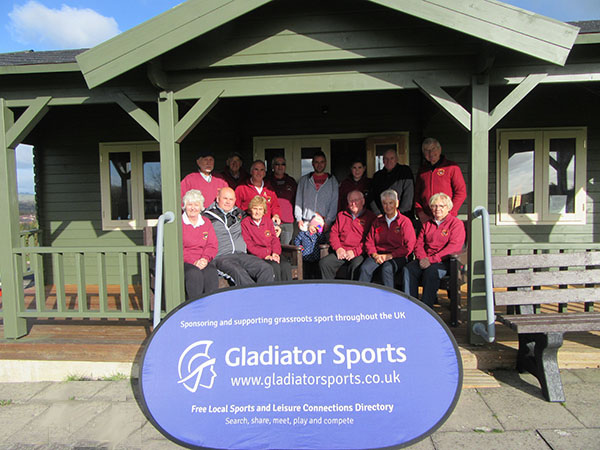 Borrowash Victoria AFC
Borrowash Victoria AFC is a Chartered Standard Development Club with a mission to get kids playing without fear so they can enjoy the game. Development is more important than results enabling everyone to have the same experiences no matter of their background.
Borrowash Victoria Teams: Senior: First Team, Borrowash Victoria U21's and U18's. Junior: U16's Sat, U16's Sun, U15's, U14's Sat, U14's Sun, U11's Reds, U10's Blacks, U10's Reds, U10's Vikings Mini, U9's Vultures, U9's '16', U9's Allstars, U8's Rams, U8's Vipers, U7's Sharks, U7's Spurs, U7's Whites and Mini Vics. Ladies: Borrowash Victoria Girls and U13's.
Club manager Marko Markelic said:"Borrowash Victoria AFC is hugely appreciative of the Sponsorship offered by Gladiator Sports. The Gladiator Group are a unique non-profit company dedicating every penny generated from their EU funded sports and business websites to sponsoring grassroots sports throughout the UK. Please support their mission and cause by using the advertisers on The Gladiator Group websites when possible, which is what we will all be doing now at Borrowash Victoria AFC."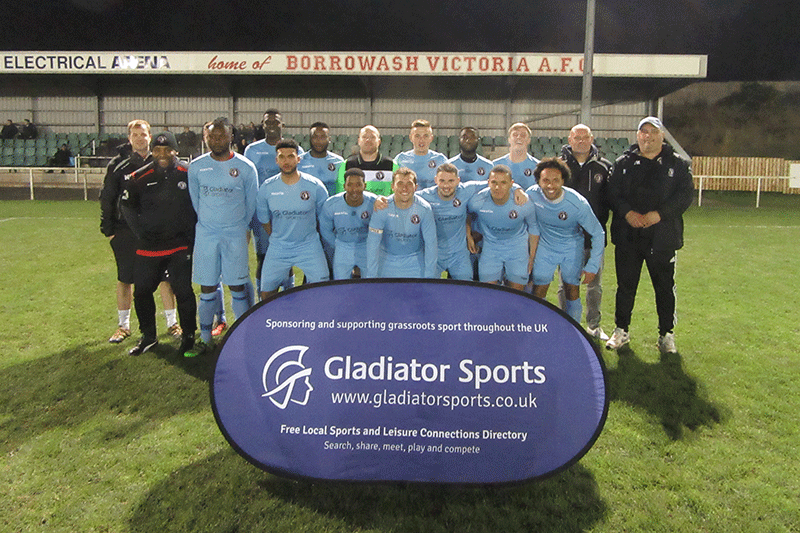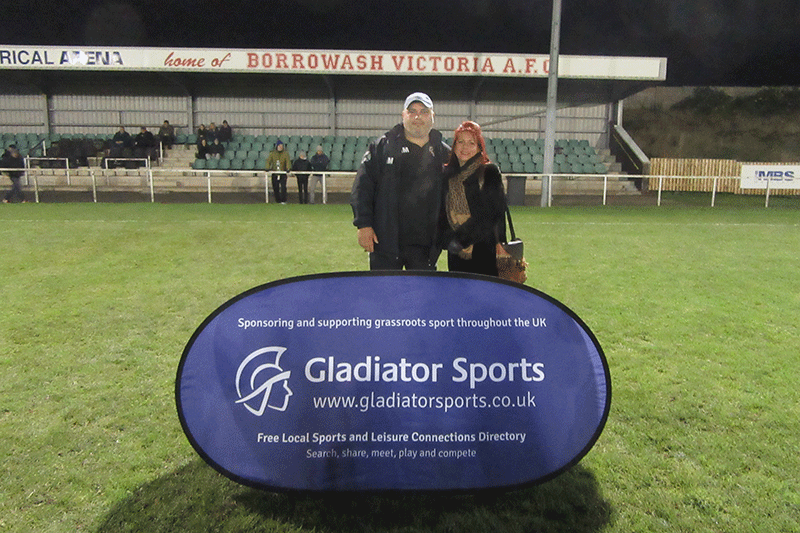 Burton Carp Pit
Burton Carp Pit is a top quality fishing lake in Staffordshire stocked primarily with large carp.
Gladiator Sports are pleased to sponsor and supply the prizes for the get kids involved in fishing event held on the lake. The below photo is a selection of the parents getting the swims and equipment ready early in the morning before the competition starts.
Lake owner Nick Whetton said:"Burton Carp Pit are extremely appreciative of the support that Gladiator Sports has offered with this event which aims to get more young people involved in fishing locally. Now that sports funding has been reduced by the government these kind of events and competitions would cease to exist without companies like Gladiator Sports who are willing to support us financially and socially."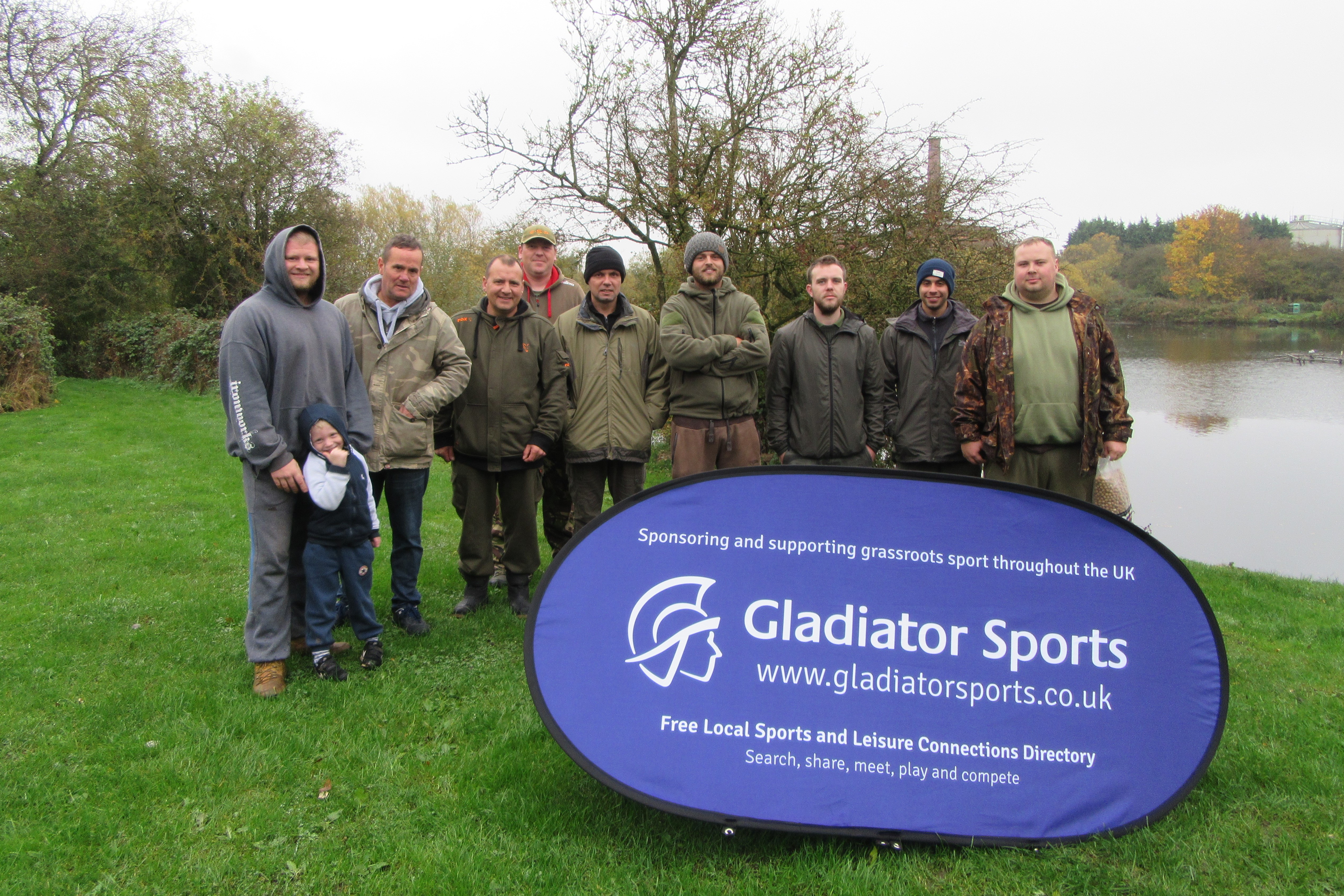 Bargate Kestrels
Bargate Kestrels FC are a junior football club founded in 2013 with FA Charter standard status.
Gladiator Sports are pleased to sponsor Bargate Kestrels Under 7's, Under 11's, Under 12's Festival trophies and medals for over 39 junior football players.
Manager Wayne Buxton said: "Bargate Kestrels are very grateful to have Gladiator Sports involved with the club sponsoring all our trophies and medals for our junior football teams. We also believe in the ethos that Gladiator Sports promote, which is to support and sponsor as many grassroots sports clubs and events as possible through its non-profit funded websites."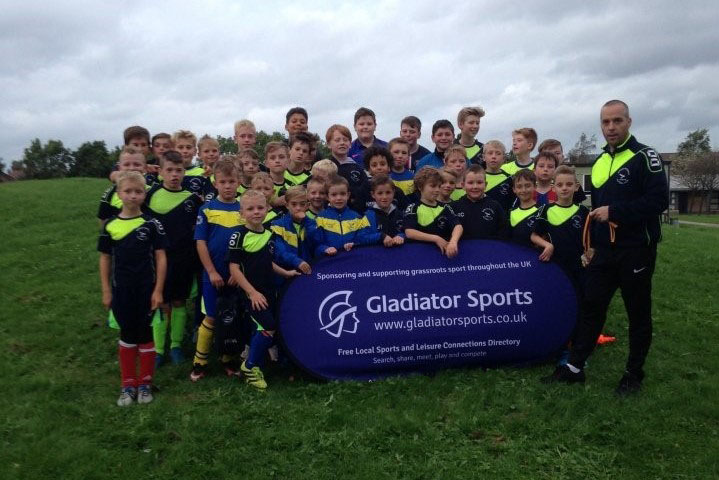 Littleover Dazzlers
Littleover Dazzlers are a well established friendly junior football club with FA Charter Standard status, and have been providing club football to boys and girls in Derby for over forty years.
Dazzlers' U11 Seville are proud to be sponsored for the current season by Gladiator Sports.
Manager Dan Brown said: "We are delighted to have Gladiator Sports involved with Littleover Dazzlers and are very grateful for their support. The Sponsorship provided by The Gladiator Group have enabled us to sponsor the home kit of 2 U11 clubs."
Littleover Dazzlers FC U11 Seville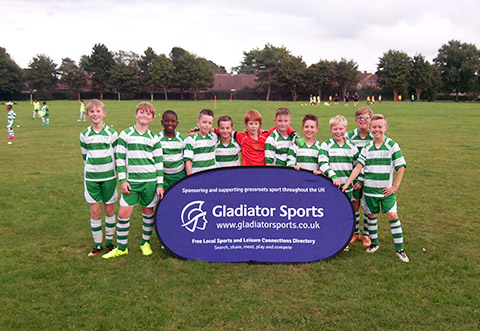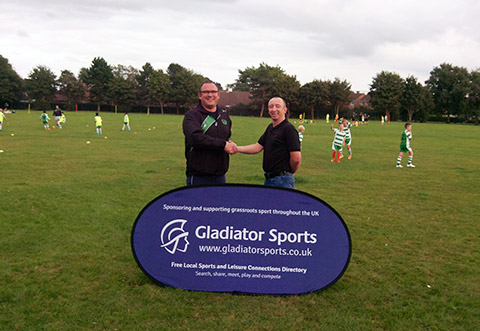 Dazzlers Under 11 Valencia have also been sponsored by Gladiator Sports for the current season.
Littleover Dazzlers FC U11 Valencia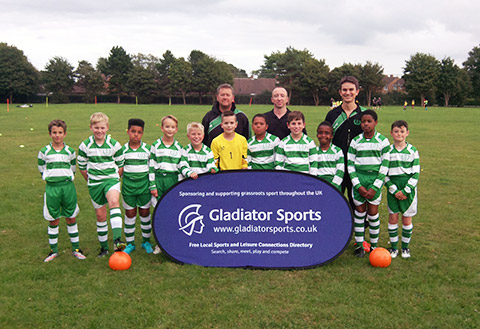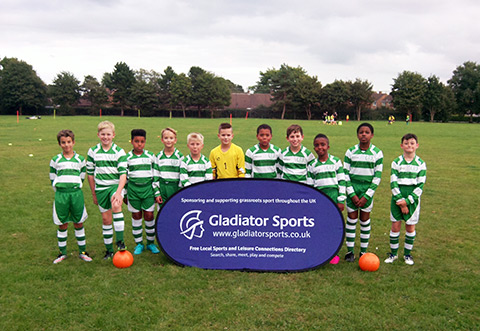 Latest Offer

Free Sponsorship
Up to £500 sponsorship for individuals, sports clubs, teams, societies, venues, etc. Please visit our free sports sponsorship page after you have created your profile to find out more.
Sponsors

Latest Offer

Free Promotion
We tweet & email out all new profiles, events, offers & any other information supplied to thousands of monthly users. Just create a free profile, submit your info & leave the rest to us.